Ultimate Checklist For Fresh Grads Looking For A Job
by: Voltaire March 10, 2018
Congratulations! After all your projects and thesis nights, you're now officially an adult. Armed with your diploma and technical knowledge, you're ready to face the real world. The job hunting process is an entirely new experience that can be overwhelming if you let it be. So let us help you ease your way to employment by following the checklist below.
1. The Killer Folio
First impression always lasts, so make sure you impress your potential employers with an awesome C.V. and portfolio.
A portfolio is a documentation of your bragging rights. From school projects to your personal masterpieces, these show what you can really do. Just like your C.V., pick only your best and relevant projects. Post these works online to make it easier for recruiters to view them.
Your C.V. should include basic details like your personal information and educational background. Don't forget to mention any relevant experience and skills to the position that you are applying for. Remember to keep it short but concise. If you can, limit your resume to one page and at most, two.
To know how to make yours stand out, check out our article about How to Make a Kickass C.V.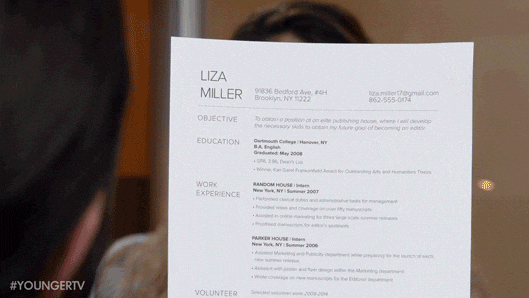 2. The Fool-Proof Profiles
Having an online profile is part of job hunting. All you need to do is create a profile and upload your resume so it will be visible to hiring companies. Who knows? They might even contact you if they think you're suitable for a position they're hiring for and schedule you for an interview.
Headhunters can also use your social media page to profile you. Make sure that any risky public posts are deleted and out of sight. You wouldn't want to irk off potential employers with your wild college days now, would you?
3. The Bigtime References
This is often overlooked as most fresh graduates are too shy to reach out to people they know who can potentially get them a job. Have at least three people who can vouch for you. The more established and known, the better! Make sure you provide their most recent contact details so there won't be any delays with your job application. It can be your professor, orgmate, or your classmate a few years back. Just say hello, catch up, and give it a go.
4. The Dream Selection
Make a list of companies you see yourself working in. It can be your dream company or one offering a position you believe you can make a career out of. With a list in hand, it'll be easier to focus your energy on applying for companies or positions you won't have second thoughts of accepting.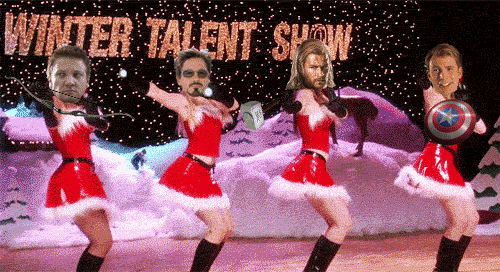 5. The Work Aura
Interviews can be a nerve-racking experience for fresh graduates, but it doesn't have to be if you're well prepared enough for it. Dress to impress and make sure that your outfit's all good to go the night before your interview. If you're commuting, plan ahead to give yourself a leeway should you get stuck in traffic or get lost going to where your interview is. If you can, be there at least 30 minutes before your schedule so you can take a breather and refresh a bit before meeting your interviewers.